Native American style musak
2 tags

1 tag
6 tags
8 tags
Ruckus in Seattle
3 tags
Jasmine
Why is it that real jasmine (as in the flowers on the vine) smells pretty, but so many jasmine perfumes smell - quite literally - shitty?
Les Parfums de Rosine
I almost bought one of these unsniffed.  Descriptions are so tempting.  I ordered some samples, and am soooo glad I didn't order an unsniffed bottle.  I can hardly smell any of them, but here's my quick take: Rose d'Ete - Roses decaying Rose d'Amour - Soap Ecume de Rose - Salt note that disappears in 5 minutes Roseberry - Sweet and juicy for 30 seconds, then gone
Scent Swaps
I've been sniffing up a storm preparing for a scent swap.  I want to send off a bunch of things, but I would like to revisit them first to make sure I'm not sending off my future perfume love. Today I have Yves Rocher Rose Absolue on one arm and Profumum Fiore di Ambra on the other. Rose Absolue started off smelling like a sugared Phillip Morris.  As it has dried down, the sweet has...
2 tags
Ava Luxe Loukhoum
I can't even bring myself to spray it, it smells so awful in the bottle. If anyone wants 2/3 of a bottle of this, let me know.
2 tags
Profumum Alba
Been outta town for awhile.  Came home to a Lucky Scent package with some sniffies. Up tonight: Profumum Alba.  Quick take: it smells like mineral oil.  Not bad, but not worth 175 clams.
2 tags
Notes that ruin scent
There are some perfume notes that can manage to ruin an otherwise fine perfume.  Or drown out all other notes. I ran across two of them last night in a new batch of sniffies: mint and almond. First up, almond.  I love marzipan, and I even enjoy almond massage oil from time to time.  But almond in a perfume inevitably goes wrong on me.  Case in point: Knize Two.  One of the reviews on Basenotes...
2 tags
Why?
I have smelled some fantastic perfumes.  Things I adore, things I would love to smell like, things that perk me up to smell them. I have smelled many, many more things that I don't like.  Things I mildly dislike, things I abhore, things that are so vile they turn my stomach.  Why, then, do I keep sniffing?
7 tags
Semen y sangro
]]>
5 tags
Untitled No. 8 by Brent Leonesio
It's been nearly 11 years since Virginia fiddler Coolidge Winesett was rescued after 3 days stuck in his collapsed outhouse, and 7 years since his death.  I hadn't thought of him in nearly that long, but I was reminded of him today when I sampled Untitled No. 8. Now, I am a person who doesn't understand what the fuss is with Serge Lutens Muscs Koublai Khan, and I absolutely...
4 tags
3 tags
Rotting onions and cabbage
Not a particularly good smell, but what I started my Sunday with.  I am doing some air monitoring on a particularly stinky job involving ethyl mercaptan.  That's the stuff that in small concentrations lets you know that you have a propane/natural gas leak.  In higher concentrations, it smells like you are stir frying onions and cabbage that are just a bit past their prime.  It has great...
2 tags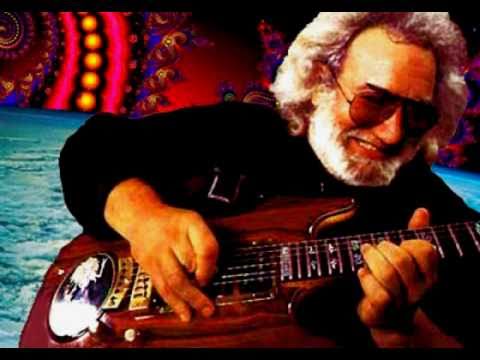 2 tags
emmy-t: we bid you goodnight. grateful dead.
5 tags
L'Artisan Piment Brulant
I am seriously craving pimiento cheese spread now, but I am not sure that I want to smell like this all day. Pic from chow.com
Update - Sun Feather Angelica and Balsam
I found out today that Sun Feather has merged with a larger company, and they are discontinuing many of their products.  So, no more Angelica and Balsam wash and balm for me. I am on the hunt for a replacement product, so if you have suggestions, please let me know!
Scent memories and my favorite notes
I received an email tonight from my mother, asking if all those posts about perfume were from me, and pointing out that violets have been her favorite scent since she was a teen.  Hi mom! Violets have always reminded me of my mother.  And I am sure that is why I like the scent - it is comforting.  I sometimes wonder what perfume she wore before she started wearing Penhaligons.  Was it Yardley,...